We have devised a tantalising Halloween Party Treat for our gorgeous guests and lunatics! We know you wait all year to wear your most enchanting and wacky costumes, so we will provide the perfect setting to make All Hallows' Eve the most memorable to date.
Circus Maximus sneaked into a max secure facility and managed to round up some of the nation's most perverted and crazed kinksters and swingers. Tonight, we auction them off to be bought and experimented on by our ghoulish guests. To be in the auction, please email us with photos to: celestialstudiosderby@outlook.com
We have another jam packed schedule of debauchery, with further announcements coming this week.
As with our other events, swinging couples and kinky pervs will come together and bridge the gap in a way that has never been achieved before. People play all over the studio on our fabulous BD5M apparatus; your eyes will be feasting, as well as your body, when you are ready to plunge deep.
You have spoken, and we have listened. Mistress Vivienne lAmour will be offering interactive demos all night long in various rooms on the amazing equipment. Medical, n3edles, fl0gging, wh1pping, suspension b0ndage and much more to be announced. Our order of ceremonies will be live within the next few days.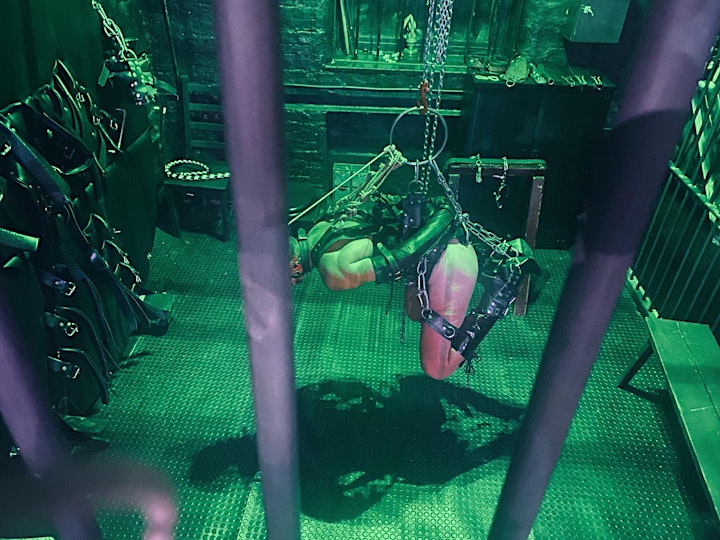 By popular request, we have also decided to add a photographer in a private medical suite at Celestial Studios for the first hour of The Asylum.
When you arrive, you will be invited to visit the booth for a couple of snaps in your finery. Please note, this area is for those who would like some souvenir photos looking fabulous; your privacy is assured, the rest of the party space will remain strictly no photography.
Your photos may appear on the upcoming website and for future party promotions, so please state if you wish for your photos to remain private.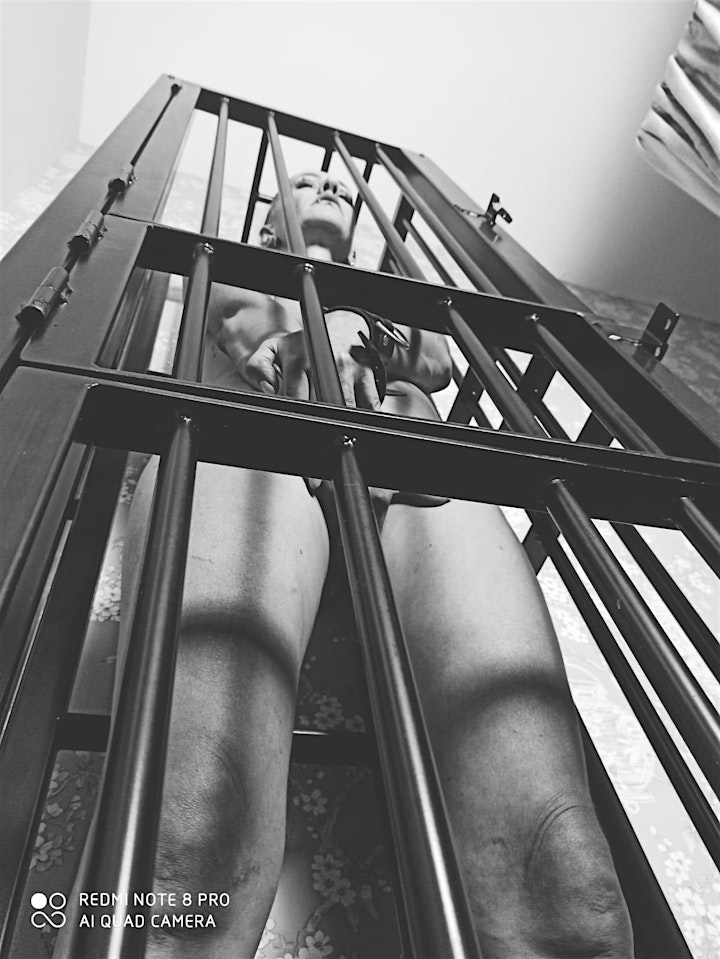 We want to see you in your most terrifying, outrageous and jaw dropping outfits! We love huge head pieces, sparkles, gore, gothic looks, leather, rubber, straight jackets and anything extraordinary you have been saving for that special Halloween party! This is your chance to be your most wicked and wild.
We are hosting another incognito extravaganza, so dress to impress, no jeans or trainers please.
We have a cloakroom and snug changing area, so you may change upon arrival and can leave your valuables safely behind the bar so that you can ditch your clothes and play.
The 2 hot tubs are available for use from the start of the party, so when the mood takes you, feel free to lift the lid and jump in! Swimwear NOT required ;) Towels are provided.
We have a wristband policy to let you know who wants to play and who is there for the view and the drinks.
Green = Go, Come and say hello
Orange = Maybe, they need a little woeing
Red = Coupled up or wanting to watch
All are welcome, Celestial Studios is a no pressure environment; there are spaces for chatting, chilling, playing and being very naughty so don't feel as if you will be expected to do anything at all. We want you to feel relaxed and totally at ease, and our regular haunt of guests are gorgeous and super friendly.
You are encouraged to mingle and approach other guests, so don't be shy. You would be surprised who is a lurking panther waiting to dig their claws in and take a bite out of you.
Please note, we do operate strobe & laser lighting and fog machines.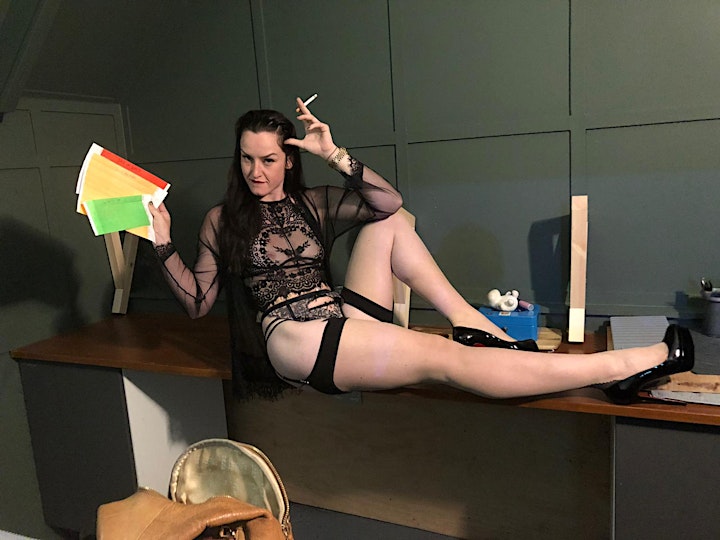 No phones/photography allowed - what happens at Celestial, stays at Celestial. Privacy is paramount to us and our guests, so we can be as naughty as we like!
We are here to party and get our sexy time/kink on, so don't be afraid to offer yourself for the pleasure of another, in a vanilla or kinky capacity.
We have private rooms which you are welcome to use if you want to be a little more secretive with your play.
We have a toilet on each floor. These are cleaned regularly. We have first aiders on site, in case of emergency.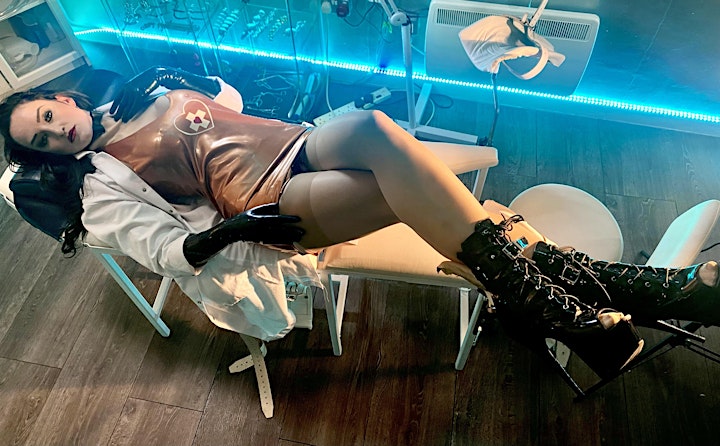 We have a fully stocked bar, and a great selection of beverages and cocktails. We do accept cash and card payments.
We have a naughty young toy boy for a DJ who wants to play with hot ladies. Could you make music together?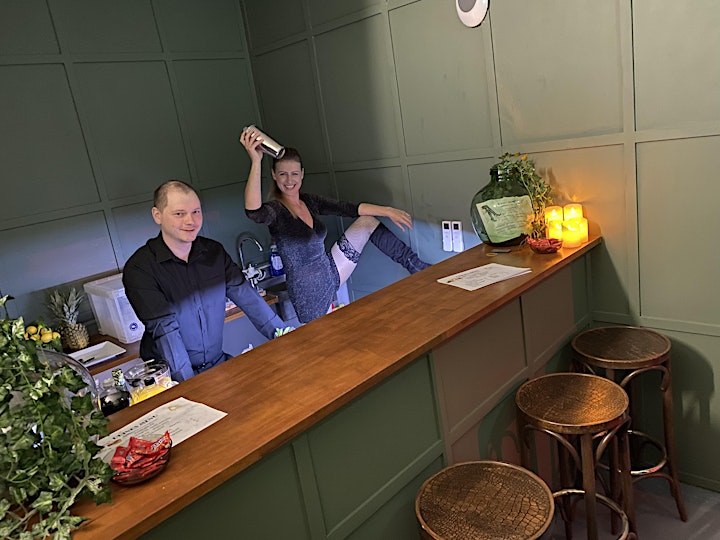 We can't wait to see you at The Asylum. Let's break out and shake it all about!
Please note, tickets on the door are £40 per person, and £60 per couple, so please buy your tickets in advance.
The Circus Maximus Team at Celestial Studios